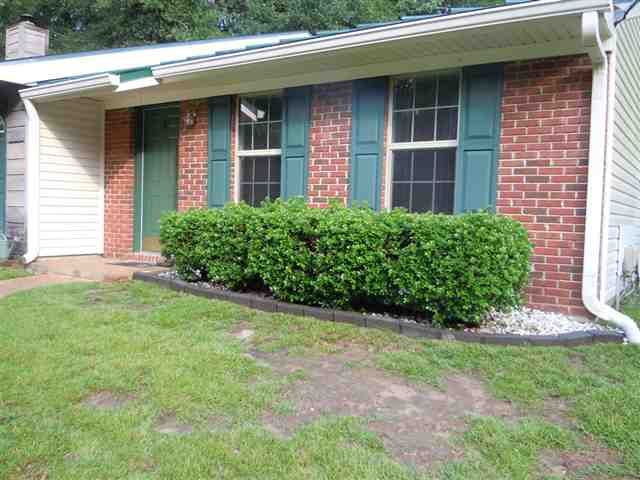 2220 Victory Garden Lane
$140,000. 2/2. Steel Roof. Hardwood Floors
Great back yard. Outside storage.
9 July 2021

I suppose it is about time for me to provide my advanced managing broker opinion of the Tallahassee real estate market. In just a few words what an incredible, undulating, pandemic laced, depleted inventory, historically low rates beast it has been and continues to be. Whatever you do do not be foolish enough to try and navigate these waters alone. If you are a buyer it costs you nothing to use the professional. If you are a seller you absolutely need the professional to help you to set the sales price, negotiate offers, interpret contracts, inspections, appraisals, and the many other elements of the deal with you. The Realtor will earn their commission. Following story is true.
Towards the end of last year I had a friend of 40+ years contact me about selling his home. During the listing discussion I asked him what were his thoughts on selling the property and what were his long range goals etc. He told me that he wanted to list the property for $290k or so, most likely rent for awhile and then move west into the panhandle and have some acreage and a comfortable home.
We listed the property for $325k, were under contract in one week, closed in a month. He paid commissions, repairs and ended up pocketing $300K. With my help, tools and knowledge of the current market he cleared $300k and paid all his closing costs. If he had done it himself he would have realized bottom line dollars in the area of $275k. He and his wife are very savvy people however they do not live in the world of real estate as do I. They are now living west of here, in a very modern updated home, on ten acres and are putting in a swimming pool as I write this.
In this low inventory, sellers market place here is something I'll bet you didn't know. FHA and VA loans carry very low esteem with sellers. 89% of sellers prefer the conventional loan. The government loans are attractive to first time buyers who are cash lean. However the fact that FHA-VA loan backed properties tend to have appraisals come back low and "as is" purchases rare, tossing out home inspections, make the sellers shun these loans. These government backed loans take 10 to 15 days longer to close on average. According to National Association of Realtors stats of loans closed FHA dropped to 14% of total in May. VA's dropped to 7% in May. All the while conventional interest rates on 30 year fixed rate loans dropped to 2.9%. An historically low rate.
FAR stats point to the fact that comparing May 2021 to May of 2020 there are 32,021 on the Florida market compared to 31,618 a year ago. That is 1% increase in inventory. Last year at this time we had a minus 58% year over year inventory for May. That is not a reason to dance in the streets however it is a indication that we are reverting towards normality.
The story on the Tallahassee market goes like this:
We have 1,489 current Active listings. Sales year to date through July 5, 2021 were 6,237. Through July 5, 2020 were 5,211. That is an increase of 16%. We have a 2.9 month inventory of homes. Normal, balanced inventory is 6 months. The value trend on homes sold over the last year is a median of $235,000 vs $210,000 from one year ago. That is an increase of 11.9%. Can any of you tell me of any investments that yield that kind of return right now?
Drilling down further:
Zip Code 32312 had sales of 59 homes in May 2021 compared to 54 in May of 2020. That is an increase of 9.3%. Cash sales reflect 10/5, '21 to "20. Median sale price $$396,000/$341,225 +16.1%; Average sale price $427,085/$363,134, +17.6%; Median time to contract 23/25 days, -8%; Median time to closing 52/49 days; +6.1%. Months of inventory 1.7/3.3 months. -48%.
Zip Code 32309 looks like this: Closed sales 58/45, +28.9%; Cash sales 10/5, +100%; Median sale price $317,950/$285,000, +11.6%; Average sale price $371,997/$321,087, +15.9%; Median time to contract 21/24 days, -12.5%; Median time to closing 42/46, -8.7%. 2.2/2.8 months of inventory, -21.4%.
Statistics indicate that we are starting to turn the course towards a normal market. Who knows what lies across the horizon? I repeat, do not do it alone. Take the professional with you.
Have a great summer, what's left of it.
Warmest wishes;
Lee Vass, Broker-Owner
Lee Vass Realty
License #BK3030934
3005 Shamrock South
Tallahassee, FL 32309
850.545.3439
elvass@elvass.com
Elvass.com (website)