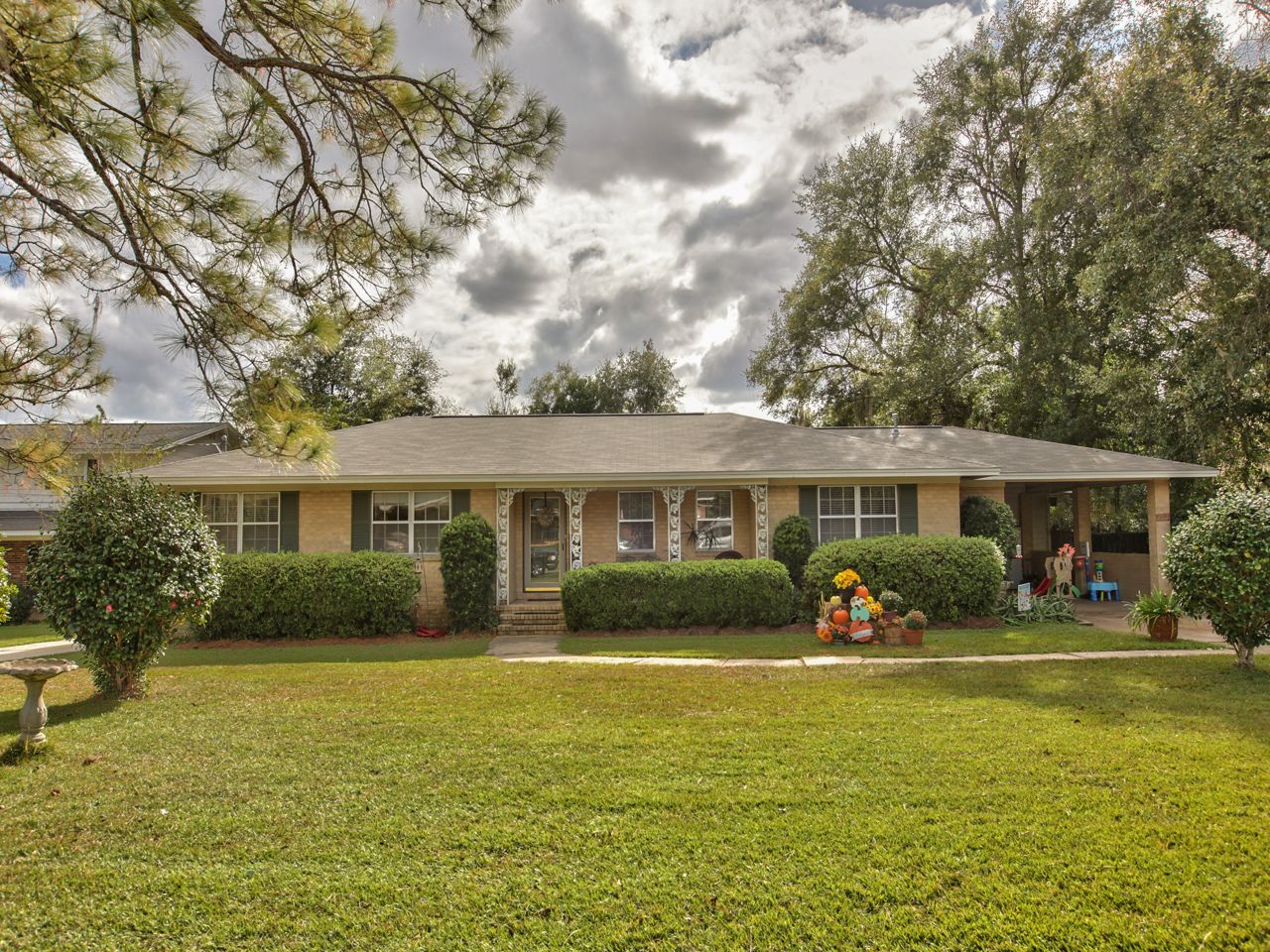 2513 Stuart St Tallahassee, FL
3400 sf. 5 bedrooms. Mother in Law suite. .6 acres.
New roof. Recent improvements galore.
MLS325922
$325,000.
Getting asked a lot about the market here lately. Guess it is about time I updated this page on my website. Let me start by telling you of a client I had recently. They were moving here from the west. The husband came first and we looked at approximately 10 homes over the course of the first two days. On the second day we put in an offer on a home. It was a full price offer and we thought we had a good shot at getting it. The listing agent called me and told me that there was another offer on the table and would we want to enhance our offer? No we were at the top of our budget presently. The husband got on the plane and went home. As the weekend wore on the selling agent called and advised me that the other offer won the bid. BID??? What bid? I suppose that two offers simultaneously puts us in a competitive bid scenario. I didn't know anything until we made an offer on another home.
We put in an offer on a home in the same area of town . Word came back that the home we had offered on had received 17 showings within the first 12 hours it hit the market. There were 7 offers on the home. We bid $35k over asking price and we LOST THE BID TO SOMEONE ELSE. I am stunned !!!. I knew we were in a tight market but I had no idea of just how tight. These buyers wanted to be in the NE part of Tallahassee. Well, guess what , apparently so did all other buyers.
Looking back on that experience was eye opening. The interest rates are so low that buyers were happy to overbid asking prices knowing that the lenders would allow them to do so. Appraisers would also accommodate in this tight market by appraising homes at what would seem to be inflated prices. Add in the fact that we have a 2 month inventory of homes in NE Tallahassee and we are in an absolute Sellers Market.
The Florida Association of Realtors declares that Florida finished 2020 on a wild ride. That is a pretty amazing fact given that inventories are flat and inadequate all over the state. My interest is residential sale and resale only. Statewide sales of detached homes was 30,478 in the year just ending. That is a a 21% increase over the previous year of 25,179. That's pretty amazing considering that the pandemic in March of this past year hit hard. Luxury townhomes and condos were up 27.7% 2020 vs 2019. The value of homes on a mean basis was $309,000, up 12% over the previous year.
Looking closer to home sales of detached residences were 5,661 here in Tally-town vs 5,336 in the previous year, a 6% increase. The 12 month median sale price was $225,000 compared to $200,000 for the previous year.a 12.5% increase in value. Where else would you get a return like that on your money?
The bottom line is that demand is running hot because of the low, low interest rates. That is not going to be the case a whole lot longer I feel. If you decide to sell your home without taking the professional with you, please re-think that. In this volatile market you will be hit and miss on setting a value for your home. Realtors have special tools and databases to help you affix your value. They will handle your sale from offer to the closing table. Please don't think you can do it alone. The professional realtor will earn their fees and keep you safe along the way.
I've been in business 45+ years and can represent you with little lacking in experience.
Warmest wishes;
Lee Vass, Broker-Owner
Lee Vass Realty
License #BK3030934
3005 Shamrock South
Tallahassee, FL 32309
850.545.3439
elvass@elvass.com
Elvass.com (website)