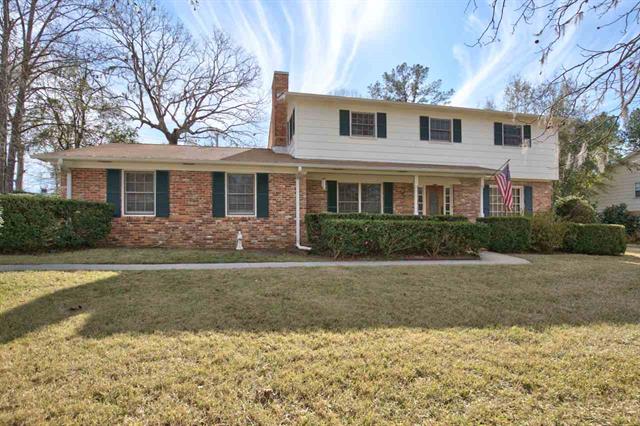 3009 Shamrock South
5 bedroom home in highly sought after Killearn Estates. Very well maintained with several upgrades and extras. Large sun room/family room with Tung and V woodwork. Gas fireplace and convenient to hot tub and pool. Ideal back yard for entertaining. Great kitchen with Thermador professional grade 6 burner stove with grill/griddle and professional hood vent. Floating island, formal dining as well as eating nook. ( Listing compliments Keller Williams Town and Country)
10 January 2018
Updating my take on the Tallahassee market. Nationally it is being reported that home equity is building once again. Ever since the meltdown of '07 the housing market, aided by federal programs and the market itself correcting, equity has made its way back. We have sifted through most all foreclosures and short sales and are enjoying some relative stability in the market place.
Building is robust in spots and lagging in others. As a result what inventory we have seems to be mostly in older homes. The homes that are not on the market represent tappable equity. Financial experts say homeowners are sitting on trillions of dollars of cash in their homes. $152 billion in remodeling spending occurred in 2017. So far that number is up 4.9% on a pro rated basis into 2018. Construction seems to be lagging mostly because of the labor shortage and the escalating cost of building materials .Folks who are taking dollars out of their homes in refinancing are spending that money on remodels, paying down debt and just setting aside cash in private accounts.
Tallahassee has sort of a modicum of new construction. Areas such as the Welaunee subdivision are moving along rapidly. A few other little developments are taking form but for the most part these will not fix our flat and inadequate inventory anytime soon.
We currently show active listings in our MLS at 1,682. Reflecting that against sales of the last year of 5,385 we have an inventory of 3.7 months. Sales for the period 1/16 thru 1/17 were at 5,183. So sales are up by 4%. Value trend reflects the median sales price of a home at $177, 500. That is up from $167,000 for the previous year. That would represent a 6% increase in value.
There are some trends that we have to wait and see about. For instance where are mortgage interest rates heading? We know that they are heading upwards in 2018. Mortgage bankers seem to be willing to lend money and there are some pretty cool programs out there offering 100% financing. Your credit scores need to be healthy but not perfect.
Another unknown is just what is the new tax plan that congress just passed going to do to housing? Before it was a good move to buy a home if for nothing more than the fact that you could deduct all of your mortgage interest and property taxes under your itemized deductions. With the congress doubling the standard deduction where does that leave us on that front. The strongest incentive will be to build equity which could continue to be a strong incentive. You are certainly not going to do that by renting.
Well, we will just have to wait and see. As always, your real estate professional stands ready to help navigate the tricky pathway of selling and buying property. We all have tools and the ability to assess your home's worth right down to the block you live on. Those assists are free of charge and would be a great choice for your to exercise if you have lingering questions.
This broker is particularly grateful for such opportunities and stands ready to act as your consultant.
Have a wonderful 2018. I truly do believe that the best is ahead of us.
Lee Vass, Broker Owner
Lee Vass Realty
License # BK3030934
3005 Shamrock South
Tallahassee, FL 32309
850-545-3439
http://elvass.com
elvass@elvass.com