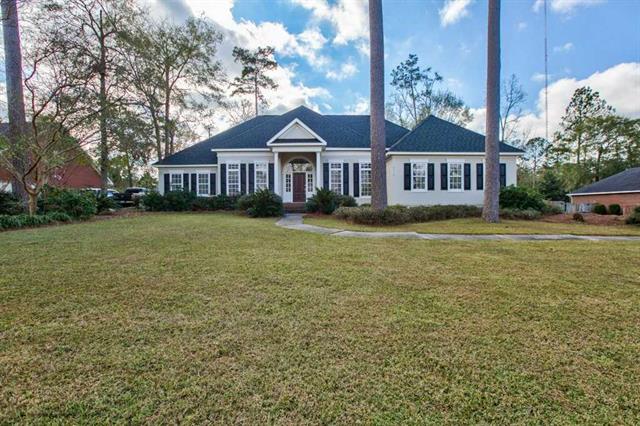 $475,000. Built 1998. 4/4. Fireplace, fence, 9' ceilings, tub/shower stall
2113 Doral Dr. Golden Eagle beauty. This home has been loved. Recent floors installed. Slate in family room, gorgeous. Kitchen with bar has amazing granite and stainless appliances.
(Compliments Keller Williams Town and Country)


22 January 2019
Here we are at the start of another year. So how does this broker see the Tallahassee real estate market? I think the news is mixed and a little hard to interpret. Our state has a robust economy with low unemployment, solid job growth and consumer confidence holding its own. Here in the midst of the longest running government shutdown in history our statistics are a bit stale and are going to
be harder to gather as the shutdown continues.
I don't feel that our market has cooled appreciably. Days on the market of homes offered for sale is a pretty low number. Our inventory levels are still pretty low attributing to that fact. Our current inventory is hovering around 4.4 months. That is a pretty lean number. A balanced market is 6 months. It is a good time to be selling a home. As you go to market with a reasonably well thought out price you should get a lot of activity. Moreso in the NE of Tallahassee. Setting the price is the single most important thing you will do. Make sure you consult the professional to do that and I don't mean Zillow. When did Zillow ever come take a look at your home?
True story: A friend of mine recently sold a home. He decided that he would get with a fellow who wanted to buy it on his own. The seller agreed to take $125k for the home. He thought this to be a fairly good offer. He actually made a few dollars on it since he bought the home out of bankruptcy. This broker had helped this person purchase this home 7 years ago. I became aware of the sale and was horrified that he sold this home in one of the hottest markets in the NE for that price. A conservative estimate on the market value of the home would be $175k. Had he consulted me I would have shown him the worth of the home. He could have paid my commission of $5k and put $45k in his pocket. As it is his failure to consult the professional cost him $45,000. That is an expensive mistake.The buyer was ecstatic with the purchase I am sure. He took advantage of a friend who had innocently trusted him. I have to ask myself how many times this happens. You see these culprits advertised all across the city with their little " We buy ugly houses for cash signs." Call the licensed Realtor to avoid pit falls like this.
Mortgage rates continue to hold steady attributing to the continuation of new building starts in Tallahassee. People continue to move here. South Florida is way too densely populated and Tallahassee looms as an attractive location for people who are driven to move out of the snow and ice and come to Florida.
Still, looking at our statistics 4202 homes were sold in Tallahassee in 2018. That is a 1% increase over the previous year's sales of 4105. Our current availability of 1181 active homes represents a 4.4 month inventory against that demand. So what effect does that have? It drives prices higher. The value trend on detached homes is $227,000 against $216,000 of a year ago. That is a 5% increase on your investment in just one year. What are you earning on your savings account? If you are paying rent, you need to get into the game of owning your own home.
Give me a call and let's get started. Oh, and Happy New Year !
Lee Vass, Owner-Broker
Lee Vass Realty
3005 Shamrock South
Tallahassee, FL 32309
850-545-3439
elvass@elvass.com
http://elvass.com